---
Premium Notice

: Watch this Season's "

LIVE

" UEFA CHAMPIONS LEAGUE MATCHES "ALL FOR FREE" on your Mobile Phone.
Liverpool has beaten Tottenham to win the UEFA Champions League 2018/2019 season.
it was a cagey match throughout as Liverpool took an early lead in the first minute, after a Mo Salah's penalty has been converted beautifully.
Liverpool's Champions League celebrations at the Wanda Metropolitano claims to be their sixth European crown
The most excited manager in the world right now Jurgen Kopp wasted no time to thanks the fans, players and family.
He spoke
"I'm so happy for the boys, I'm so happy for all these people – our fans," he said.
"I'm so happy for my family, they suffer every year when we go to a final on the last game of the season and we lose it.
"So they deserve it more than anybody. They are so supportive like they [the fans] are. Did you ever see a team like this?"

– Jurgen Klopp
work hard, and it'll happen

-Mo Salah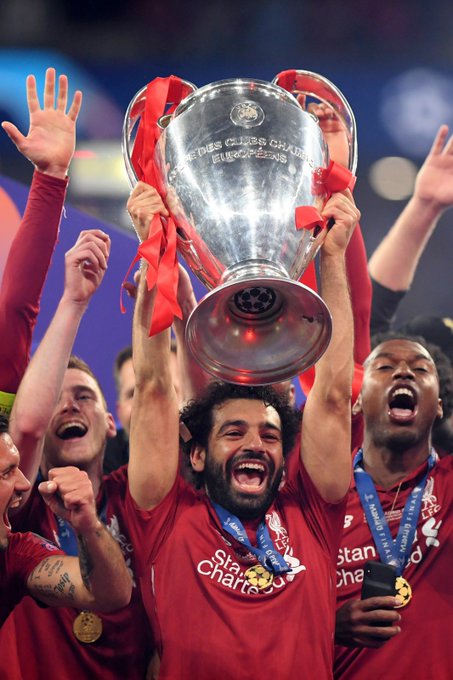 Believe, work hard, and it'll happen. pic.twitter.com/F11eKYgZgK

— Mohamed Salah (@MoSalah) June 2, 2019
We did it, what a feeling!!! #WEARELIVERPOOL 🏆🏅 pic.twitter.com/UKStDdEVez
— Virgil van Dijk (@VirgilvDijk) June 2, 2019
Get updates of the latest Soccer News and Football Transfer News
Watch Exclusive SOCCER IMAGES On Our Facebook Page. Follow Us On Twitter, Telegram & YouTube Channel.
Images from Instagram