---
Premium Notice

: Watch this Season's "

LIVE

" UEFA CHAMPIONS LEAGUE MATCHES "ALL FOR FREE" on your Mobile Phone.
Jose Mourinho, The Portuguese Is In Paris for The Re-election Of FIFA President.
He had a good time with Kaka, Iker Cassilas and other gents.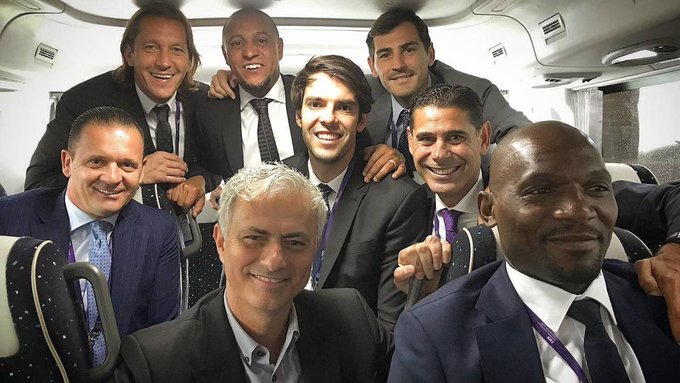 Mourinho reuniting with Florentino Perez, Casillas & Kaka at Infantino's FIFA president re-election in Paris. pic.twitter.com/jbYPmkfTnB

— Jose Mourinho (@MourinhoNews) June 5, 2019
Get updates of the latest Soccer News and Football Transfer News
Watch Exclusive SOCCER IMAGES On Our Facebook Page. Follow Us On Twitter, Telegram & YouTube Channel.